Cliffs of Moher tickets and tours
The Cliffs of Moher are sea cliffs located at the southwestern edge of the Burren region in County Clare, Ireland. One of the most visited tourist sit...
Find experiences for these dates:
Book your Cliffs Of Moher, Burren and Galway Tour. Spend time on the Cliffs of Moher, surrounded by nature and prepare to be captivated by its beauty
Book your Aran Island and Cliffs of Moher tour with cruise and escape into the Irish countryside for this guided tour from Galway.
Book your Cliffs of Moher and the Burren tour and discover the lunar landscape of the Burren and the stunning views at the Cliffs of Moher.
Duration
up to 7 hours 30 minutes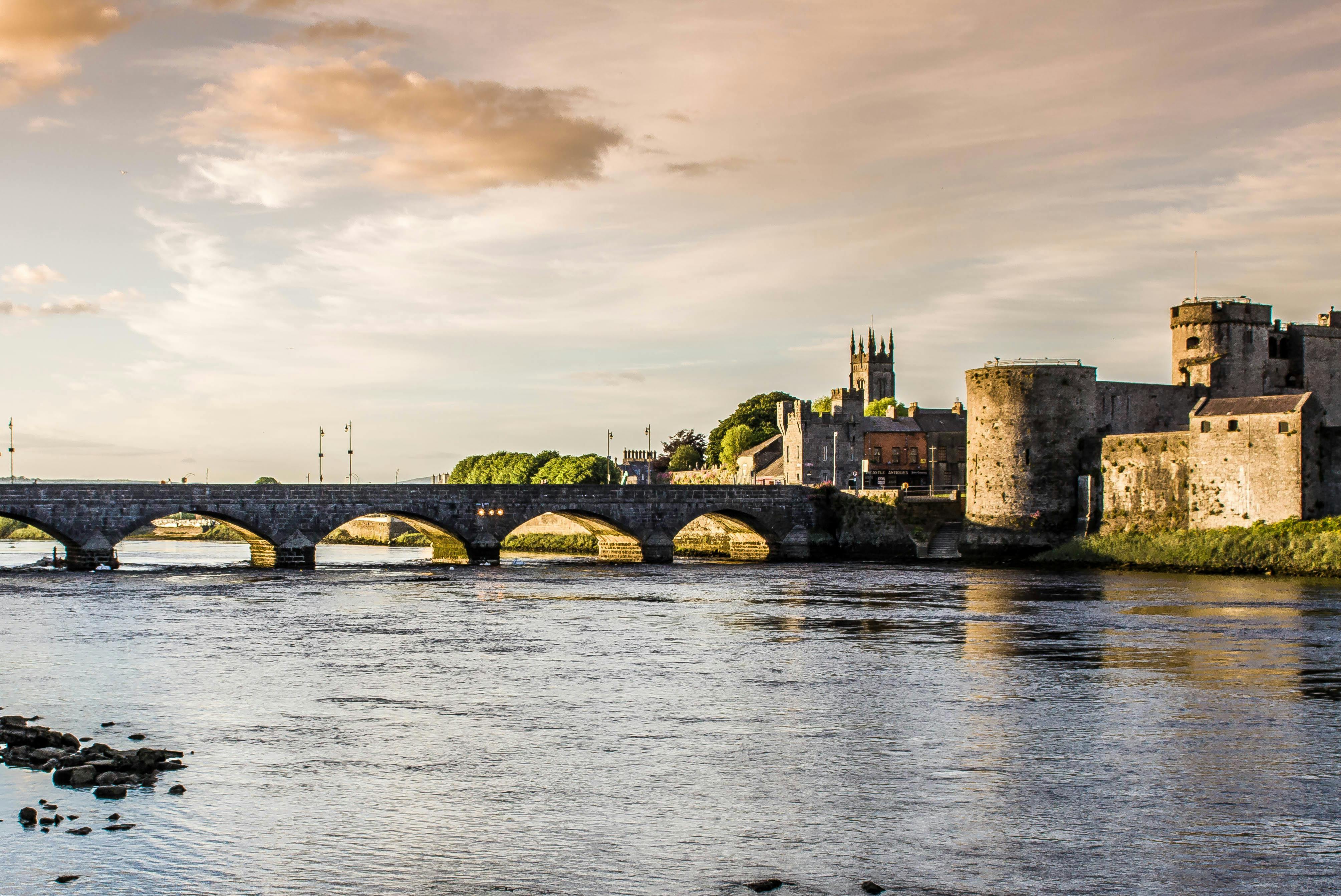 The inside story
The Cliffs of Moher are sea cliffs located at the southwestern edge of the Burren region in County Clare, Ireland. One of the most visited tourist sites in Ireland, the beautiful cliffs draw over one million tourists, nature lovers and photographers every single year.

The cliffs run for approx. 14 kilometers and rise 390 ft above the Atlantic Ocean at Hag's Head and reach their highest point of 702 ft just north of O'Brien's Tower, eight kilometers to the north. The round stone tower located near the midpoint of the cliffs was built in 1835 and from atop the tower visitors are treated to panoramic views of the surroundings.

Due to their length, the cliffs can be accessed at multiple points, but the majority of visitors access the site via the official visitor centre. There is a fee for entry into the visitor centre and exhibits include interactive media displays covering the geology, history, flora and fauna of the cliffs. You will also find two cafes and gift shops located here. The official Cliffs of Moher Coastal Walk runs for 18km, from Hag's Head to Doolin but there are smaller and more accessible coastal paths departing from the visitor centre.

The cliffs have been used as a backdrop in many films, tv shows and music videos, the most famous being Harry Potter and the Half-Blood Prince. The area is also a nature spotting haven and a specially protected area for many seabirds including Guillemot, Razorbills, Atlantic Puffins and Peregrine Falcon, amongst others. There is a large population of hares in the area and it is also home to some wild goats. A range of sea life can be seen from the cliffs, including seals, dolphins, minke whales and basking sharks
Read more
How to get there
Cliffs of Moher
Lislorkan North, Co. Clare, Ireland
Limerick